Hide and Seek Composite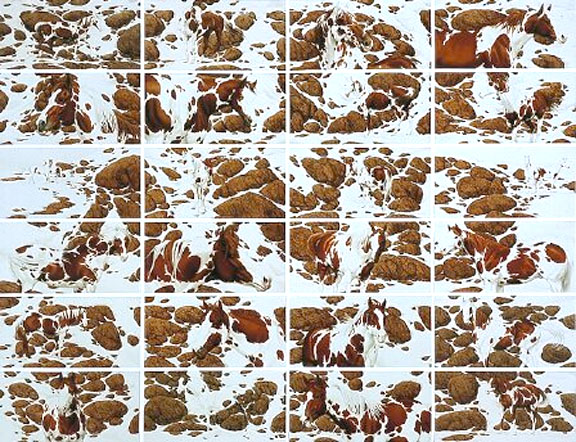 Signed Limited Edition Lithograph, Unframed
Image Size: 27 X 20.75 in.
Edition Size: 25,000
"I set myself the task of hiding pinto ponies in an environment of rocks and snow," explains Doolittle. "Then I defined and refined each image to create a unique composite work where all the separate pieces come together to spell out the words 'Hide And Seek'".
Each one of the twenty-four individual images is a delightful exercise in Bev Doolittle's art, blending the pony with its snowy environment brilliantly. But only when all twenty-four come together can you find the letters which are hiding among the rocks and horses.
Only One Available at this Price
---