Earth Is My Mother, The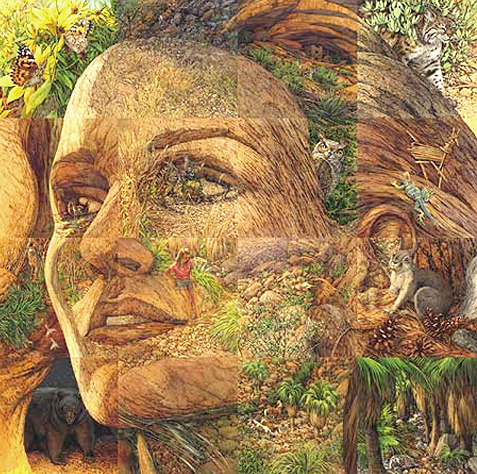 Signed Limited Edition Lithograph, Unframed
Image Size: 18 X 18 in.
Edition Size: 12,500
"Many years ago, Jay and I dreamed about creating a book that would tell the story of a young girl's struggle to save a fragile desert canyon from development. "The Earth is My Mother" tells how 11 year old Sarah tries to raise people's awareness of Magic Canyon. Sarah takes 15 photographs that when combined in a special way with one her mother took- all images that are actually my watercolor paintings...reveal the portrait you see in "The Earth is My Mother".
Only One Available at this Price
---